2018 Winter Training (Morning Studio)
February 5-23, 2018

Monday - Friday, 10:00am – 1:15 pm

Daily Training in Suzuki Method and Viewpoints

SITI's Zeisler Studio (Midtown Manhattan)
Winter Training is a combined Suzuki and Viewpoints class for both Level 1 (artists with beginning or intermediate experience with the trainings) and Level 2 (for artists with intermediate or advanced experience with the trainings). This workshop is designed to cater to the needs and interests of both beginners and advanced artists.
About the trainings:
Developed by internationally acclaimed director Tadashi Suzuki and the Suzuki Company of Toga, the Suzuki Method of Actor Training is a rigorous physical discipline drawn from such diverse influences as ballet, traditional Japanese and Greek theater, and martial arts. The training seeks to heighten the actor's emotional and physical power and commitment to each moment on the stage. Attention is on the lower body and a vocabulary of footwork, sharpening the actor's breath control and concentration.
The Viewpoints were first articulated by choreographer Mary Overlie, who broke down the two dominant issues performers deal with - time and space - into six categories, the Six Viewpoints. Since that time the SITI Company has expanded her original notions and adapted them for actors.
For more information: SITI Company (http://siti.org/training), Suzuki Company of Toga (http://www.scot-suzukicompany.com/en/), and Viewpoints (http://www.sixviewpoints.com/).
Full Tuition: $850, due before the first day of the workshop. (Pay by January 12 to receive a $50 early bird discount!).
Application Deadline: January 12, 2018
Notification: On or before January 15, 2018. Please indicate in your applicaiton if you need an early decision to arrange travel and housing. If you have not heard from us by January 15, please check your spam folder first, then e-mail training(at)siti.org.
Two-step Application Process
Step One. Submit your application materials below: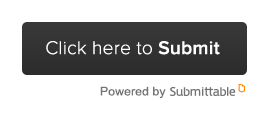 Step Two. Submit your payment to complete your application:
You must submit payment for your application to be reviewed. If you are not accepted, your payment will be refunded less $5 in processing fees. If you are accepted but choose not to attend, your $55 deposit is non-refundable, but any additional tuition paid will be refunded in full.